PROFESSIONAL BARBERSHOP FOR MEN ONLY
Welcome to my website! My name is Quotation and I am a professional barber who specializes in providing premium grooming services to my clients.
With years of experience in the hairdressing industry, I have honed my skills and techniques to provide the best possible services to each and every client. I am passionate about my work and pride myself on delivering personalized and tailored care experiences that meet the unique needs of each client.
I have received extensive training and certifications in a range of grooming techniques including traditional haircuts, shaving and beard grooming. I only use the highest quality products and equipment to ensure my clients get the best possible results.
My mission is to provide my clients with a professional, relaxing and enjoyable grooming experience that leaves them looking and feeling their best. I believe in creating a warm and welcoming atmosphere where clients can sit back, relax and enjoy a little self-care.
Thank you for considering me as your barber. I look forward to meeting you and helping you achieve your care goals.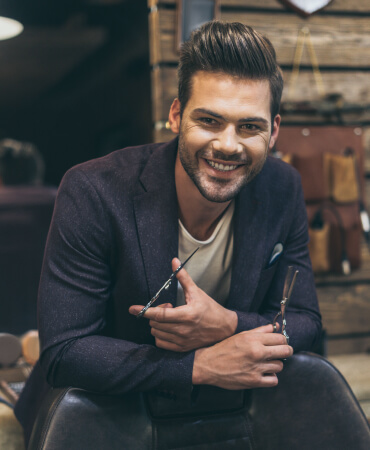 READY FOR TRANSFORMATION?